ACADEMY PLAYERS LOOKING FOR A PROFESSIONAL TRIAL
RICHARD KANNE, EX HEARTS, ST MIRREN
This player is seeking an academy trial, and our Academy recommends you offer them a trial. You can either contact the player directly or contact us and we will gladly pass the trial details onto them.
I have been playing football from the age of 4 I have been in a team since now and I would like to try and make it successfully.
as a player the teams i have played for 
Hearts,St Mirren ,Clyde and Motherwell I have played for them for about 8 year and left them because my dad past away and I gave it up for a while but I want to get back into it and be successful for my dad .I am a really fast and competive person I always like to win and as a player and as a team .I have fast feet and good with both feet.So thanks for reading.
RICHARD KANNE, EX HEARTS, ST MIRREN
If you wish to add a profile email to see if you are selected.
JOIN US
To Log in please
Subscribe First...
Unlock ALL Pages NOW
Unlock 1000's of Trials.
Instantly unlocks all
these 35,000 pages.
Subscribe to Log in
Today's Special Offer £9.99
Normally £20
Many trials available, only to
Exclusive Members.
Over 10,500 Subscribers
Join Today
NO SUBSCRIPTION
NO TRIALS ACCESS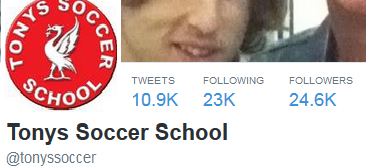 ADD PLAYER PROFILE
Today's Star Player
Robin Polley Age 16
Ex FC Twenty Striker
View His Video
Is Looking for Pro
English Club.
Want to add Your Own
Player Profile? Register Here