LOCAL TO YOU
LOCAL TO YOU
Here is a list of Football or Soccer activities, FA Courses, Soccer Schools, Football Teams details on professional Football Trials or Jobs local to you.

ADD your team or Soccer School or football related business here.
JOIN US
To Log in please
Subscribe First...
Unlock ALL Pages NOW
Unlock 1000's of Trials.
Instantly unlocks all
these 35,000 pages.
Subscribe to Log in
Today's Special Offer £9.99
Normally £20
Many trials available, only to
Exclusive Members.
Over 10,500 Subscribers
Join Today
NO SUBSCRIPTION
NO TRIALS ACCESS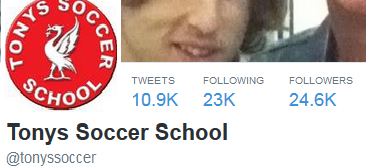 ADD PLAYER PROFILE
Today's Star Player
Robin Polley Age 16
Ex FC Twenty Striker
View His Video
Is Looking for Pro
English Club.
Want to add Your Own
Player Profile? Register Here